Careers at Plantool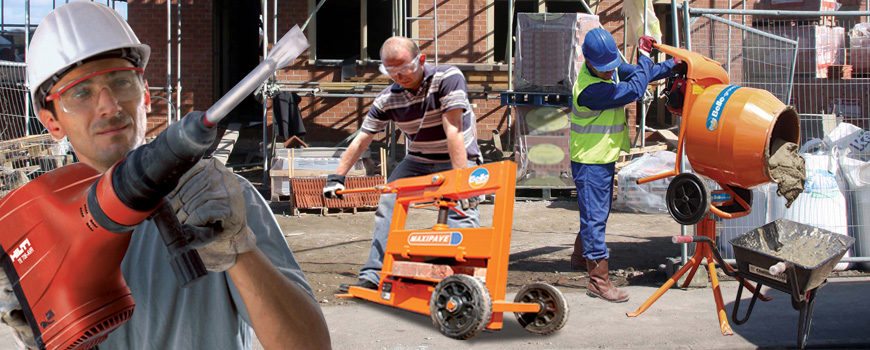 Plantool Ltd is a successful Midlands based Tool Hire company. We are looking for bright enthusiastic Depot Managers. Over the past 2 years' substantial investment has been made into Premises, Staff and Equipment.
The Hire Industry offers many and varied challenges every day. We are a reactive service; we have to respond to the demands of our customers.
We have a high regard for our staff and assist their development through support, training and promotion. We are looking for people to contribute to our success; they will be cheerful, hard-working, enthusiastic and prepared to learn. The right candidate will be at ease talking to customers face to face and over the phone. They will be flexible, constructive team members and contribute to the efficient running of the company.
We have a vacancy for an experienced Driver/ Demonstrator.
APPLICANTS MUST HAVE A FULL UK DRIVING LICENCE WITH Class 2 or category B+E (pre2013) and c1 THIS POSITION INVOLVES TOWING.
We are looking for a cheerful, enthusiastic, local person to join our expanding team in Daventry.
Key Responsibilities 
1.     To deliver, demonstrate, and collect equipment.
2.    To check the equipment is fit for purpose.
3.     To carry out daily vehicle checks.
4.     To carry out PAT testing on equipment.
5.    To help load and unload company and customer vehicles.
6.    To answer the phone and serve customers.
7.    To maintain the depot and yard keeping them tidy and presentable.
Hours of Work and Benefits
Monday – Friday 7.30-5.00pm Competitive salary, Death in service Benefit and Pension Scheme.
Holidays
20 days + bank holidays.
In addition, this year our Christmas closure will be 22.12.17-2.1.18
Training
IPAF, abrasive wheels, gas safety, manual handling.
Send your cv to recruitment@hirecentres.com