Water damage restoration
Water damage restoration is the process of removing flooded water from a property. Flooding can occur for a number of different reasons, such as a natural disaster or a simple household leak. Unfortunately water can seriously damage properties, which is why it is essential that you take action to restore it immediately.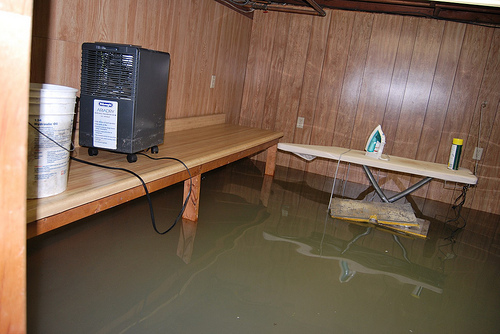 If your home or business is flooded, you'll need to take action to prevent water damage.
Water damage problems
The water flooding your property may either be clean or dirty, depending on its source. Either way, it can cause significant damage to your property in the form of rotting, rusting, stale smells and discolouration of the walls. Dirty water may also cause diseases, which can affect those living or working in your building. Restoration must take place as quickly as possible to prevent long-term damage, which could potentially affect the value of your property, should you wish to sell it in the future.
How to restore your property after water damage
Restoration companies usually use specialist equipment, such as submersible pumps, vacs, carpet cleaners and dehumidifiers to restore a property after a flood. However, these pieces of equipment are available to hire, so you could technically carry out the restoration yourself to save money. Here we've provided a quick guide to the equipment you'll need and how it will benefit you.
Residue (Puddle) Pump
Residue or puddle pumps can be used for quick and efficient water removal. The pump can be submerged into the water and used to pump the water to the surface and move it. They are particularly effective as they are able to get down to very low levels (down to 1mm depth) to leave very little residue. They are capable of removing large volumes of water, so if you've had a big leak, you'll definitely benefit from hiring one of these!
Vacs
Wet / Dry Vacs can be used to suck the water from your carpets and give you a fighting chance of saving them. The quicker you get the water sucked up, the less likely you are to suffer from permanent damage and stagnant smells. Vacs can also be used on rugs and other upholstery to remove water effectively.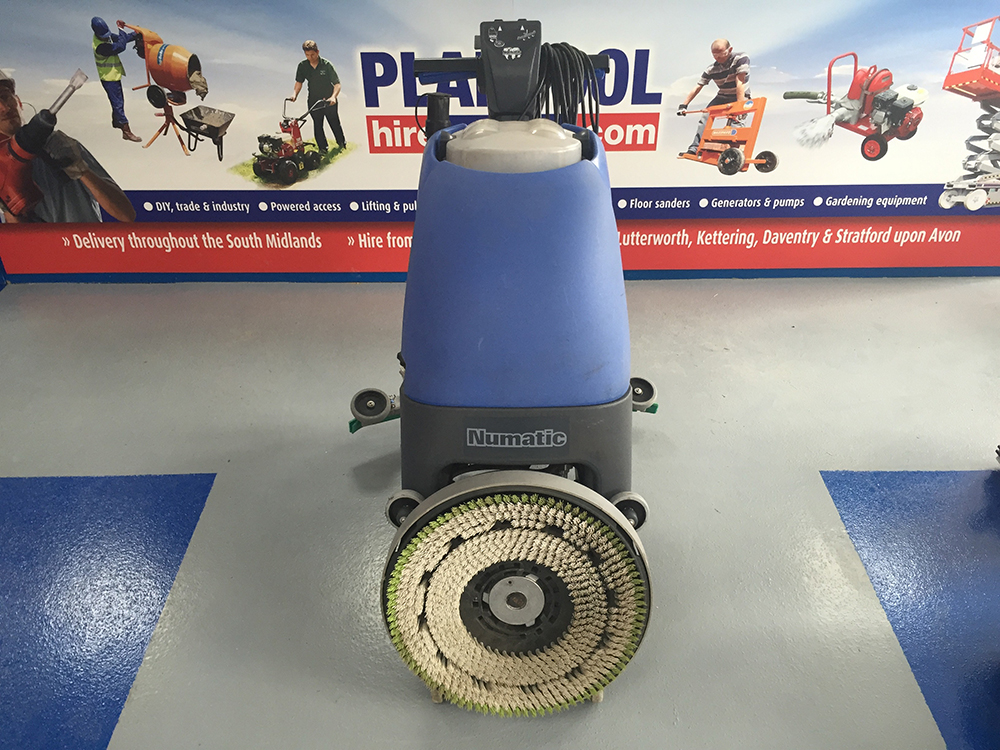 Plantool's floor scrubber dryer - ideal for scrubbing the floor and simultaneously collecting the dirty water.
Carpet Cleaners
Dirty water is likely to leave your carpets in an unsightly state. The good news is that you can restore them to their original condition by using a carpet cleaner. This is a piece of equipment that can be used to wash and dry your carpet, leaving minimal moisture behind. Carpet cleaners can also be used on rugs and other upholstery that requires water damage restoration.
Dehumidifier
Portable dehumidifiers can be used to remove water vapour from the air. It's best to go from room to room, ensuring that all windows and doors are shut to prevent more water vapour seeping in. Using a dehumidifier for water damage restoration should also help to remove some of the unpleasant odours from the air.
Sewer water damage
If you have unfortunately experienced flooding of dirty water from sewers, it is likely that you are going to need to seek expert help. This is due to the fact that the water could pose as a health risk. Your property will need to be disinfected to prevent harmful bacteria and mould from growing.
Hiring equipment for water damage restoration
Here at Plantool we stock a wide range of high quality equipment suitable for water damage restoration work. From submersible pipes and dehumidifiers to floor scrubbers and carpet cleaners, you'll find everything you need to reverse damage to your home or business and get it back in tiptop condition. Have a browse of our website to see what we have to offer from our 6 depots.
If you have any questions or would like a quote for our services, please get in touch.
Image credits: ThatMattWade
---