Plantool: Demonstrating passion and confidence in the Midlands with a six-figure investment
For summer 2017, Plantool has decided to take a step forward with £680,000 investment into new equipment and services. This investment will not only ensure access to cutting edge tools and new equipment but also provide a wider variety and greater capabilities for both customers and staff, demonstrating our dedication to the thriving Midlands market.
The £680,000 investment benefits both the business and improves customer experience, with more options and specialised equipment for home and commercial use. All our customers will continue to benefit from the quality of the tools we hire, and the subsequent reputation we have established.
The investment both upgrades and introduces more of the following:
4 Thwaites Dumpers
11 Kubota diggers
17 Genie Scissor Lift machines
Brendon pressure washers
Hilti equipment
Fairport concreting equipment
As well as upgrading our existing fleet of vehicles, delivering even better customer service and experience.
Whilst we already stock several of these equipment types, it's important to stay up to date with the latest advancements in plant hire technology. We understand that our customers want the best and most up to date equipment when it comes to developing projects and properties.
For example, by expanding our range of Hilti equipment, customers can now choose from 25 different options to suit their needs. The selection of Brendon pressure washers arrives perfectly timed as everyone prepares to enjoy their outside spaces in the summer months ahead. The expansion of our range of diggers and dumpers with Thwaites and Kubota additions is perfect for anyone planning large scale developments.
With the warmer weather arriving, many people will be looking forward to doing landscaping or building work on their properties, and as such, having a good choice of brand new equipment is essential to getting the best results possible. At Plantool, we understand this and our business investment aims to benefit our customers, the local community and our own business development.
It's our understanding of customer needs that has driven decision making behind the investment. At Plantool we want people to get the service they want, when they want it, with the most efficient and best tools for the job.
Get in touch with Plantool today and see how we can help you visualise your projects with our extensive range of equipment and services. Or browse our website to learn more about the brands stocked and plant hire available. Whether you're a commercial or trade customer, Plantool has something to offer everyone.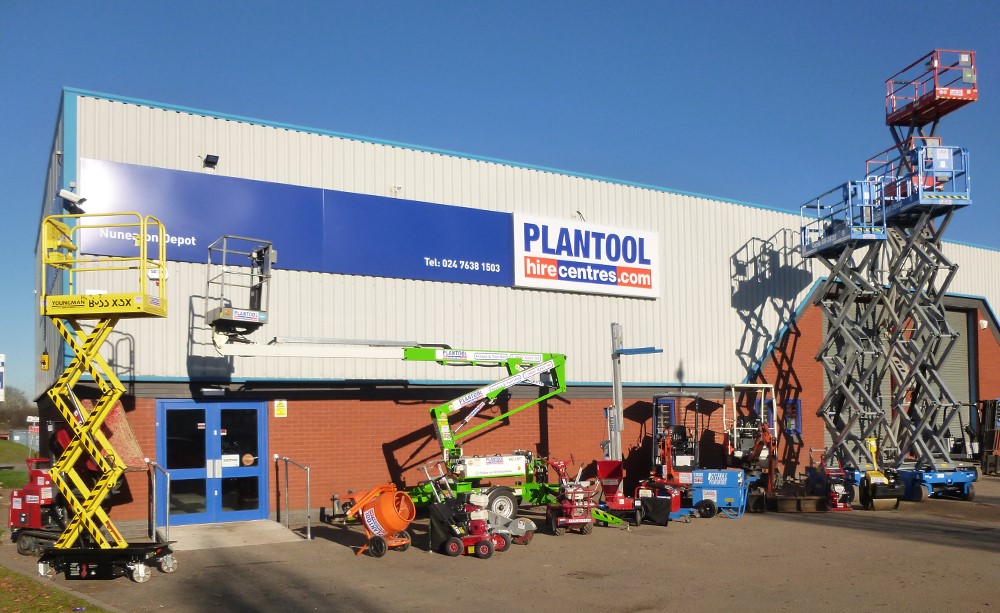 ---